Make It Your Own: Art's M3
The first time I posted about this M3, Art had just picked it up. Although–or maybe even because–there were several details on the car that were going to be changed as soon as possible, I really wanted to get some snaps of it to show where it came from. After all, you get a much better appreciation for where something is if you know where it came from and how it got here.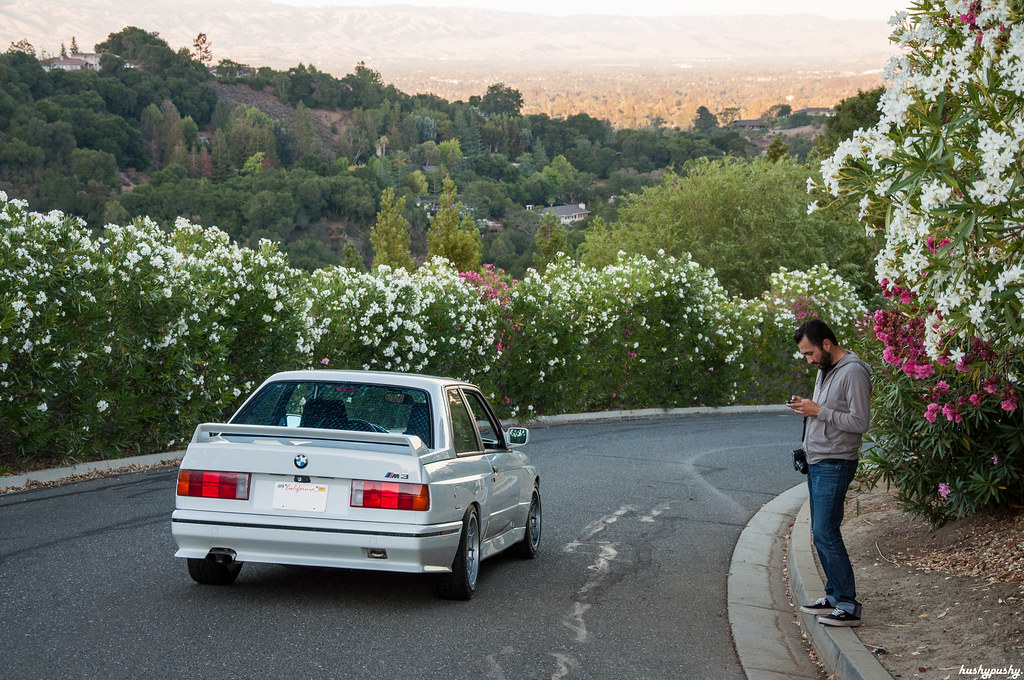 Since I originally posted about this car, it's gone through a few changes that have made a huge impact. I consider this the baseline–the major problems have been ironed out, and now it's time for tweaks and improvements.
First of all, the headlight tint has been removed, and now the Euro headlights and grille stand out much more.
All the window tint has also been removed, but the major change is right there: wheels, tires, and ride height. The OEM Style 42 wheels were swapped for a set of 16×8 BBS RX, which were promptly wrapped in a brand new set of Falken Azenis RT615K. Furthermore, the car was originally riding on the bumpstops, which made for a predictably horrible ride. Simply raising the car up to a proper height and getting it aligned resulted in an incredible improvement in ride quality and handling dynamics. So what do you do when your car is, quite literally, ready to roll?
You take it down some sexy Northern California backroads, of course.
Euro headlights and grille plus the Evo II lip are in contrast with the funky US reflector bumper. Safety first!
In any case, it's sexy. E30's are handsome cars, but the M3 takes it to another level with the quintessentially 80's box flares.
Not sure why, but that wooden bridge kinda gave me a pirate ship vibe.
However, there's nothing reminding you of a wooden ship in this bay. They say that Hondas are like Legos for the way that parts can be swapped among different models, but this shows the Lego side of BMW: that M50 from an E36 looks it was in this chassis when it rolled off the assembly line. Conceptually, it's an interesting swap; the straight-six 2.5L M50 has about the same power as the original 2.3L four-pot S14, but more torque. And let me tell you, with the short-geared US-spec E30 M3 rear end, hitting the mechanically-limited top speed is not at all a challenge…
Spent gasses are expelled through this neat looking custom exhaust.
These 16×8 BBS RX were a great find. Not only are they just the right size, but they give off a nice period-correct vibe. Furthermore, they were recently powder-coated and have hardly any miles since then–score!
Similar to the front end with its beefy fenders and bumper, here's a view of purely M3-specific panels joined together in a holy union of 80's panel gaps. The only body panel that the M3 shares with a regular E30 is the hood. Even the windshields are different!
What a glorious car. It's amazing the range of wheel sizes that work on an E30 M3–the stock 15's look good, and by 1992 the DTM racecars were running 18×9 fronts and 19×9 rears and looked great doing it. Smaller wheels are usually my preference, so 16″ is a nice happy medium that not only looks good, but importantly in this case just barely clears the E36 M3 brakes! The only bummer about 16″ wheels is the relative dearth of high-performance tire choices.
Art: it's for the cats. Stay tuned for more M3 updates!